The Hiphop Tamizha duo consisting of Adhi and Jeeva have had a brilliant 2017, with Kavan's music becoming chartbusters and Meesaya Murukku working wonders for them as directors, musicians and as an actor as well for Adhi. 2018 has begun on a similar note, as they had a successful outing with Sundar C's Kalakalappu 2.

After scoring fine music for Kavan, there is a strong buzz that Hiphop Tamizha will be composing the songs and score for KV Anand's next film with Suriya too. An official announcement on this is expected to come very soon, and it will be the first time that Hiphop Tamizha is working with Suriya.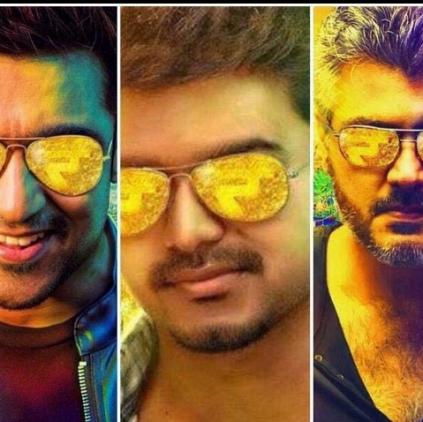 Three of the biggest films of this year, unarguably, are Thalapathy Vijay's T62 (tentatively titled so), Thala Ajith's Viswasam and Suriya 36 (tentatively titled so).

There is already a talk as to when these films would release, and whether they are all vying for the Deepavali spot. Since that is unlikely, a question arises as to which film would grab that spot.

Never mind the release, when will the first look posters come out? That is the first wait for all their millions of fans. And what better time to release them than these superstars' birthdays?

Vijay's birthday falls on June 22, Ajith's on May 1, and Suriya celebrates his on July 23. The first look posters would be a massive gift for their fans on their birthdays, wouldn't they?