One of the best director-actor combinations of the year is undoubtedly Selvaraghavan-Suriya. Suriya 36, as it is tentatively called, has Sai Pallavi and Rakul Preet Singh in important lead roles, while Yuvan Shankar Raja scores music.

In an exciting update, we hear that the art director of the film RK Vijaya Murugan has recreated Ambasaumdram as a set in EVP, Chennai. It is said that the set is massive, and some important scenes are to be canned here. The team is said to be shooting for over three weeks in this set, as it would be a hard task to shoot in the actual location.

The film has a rural touch to it, and it will be interesting to see how Selvaraghavan portrays Suriya in such a role. Suriya 36 is touted to be a Diwali release!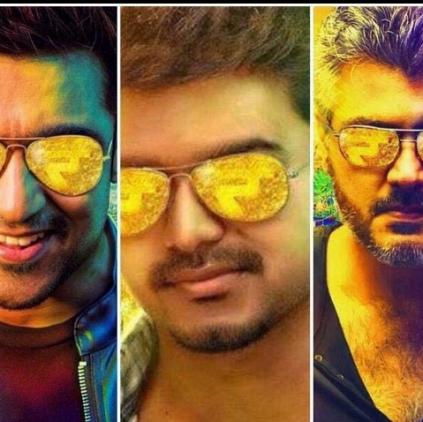 Three of the biggest films of this year, unarguably, are Thalapathy Vijay's T62 (tentatively titled so), Thala Ajith's Viswasam and Suriya 36 (tentatively titled so).

There is already a talk as to when these films would release, and whether they are all vying for the Deepavali spot. Since that is unlikely, a question arises as to which film would grab that spot.

Never mind the release, when will the first look posters come out? That is the first wait for all their millions of fans. And what better time to release them than these superstars' birthdays?

Vijay's birthday falls on June 22, Ajith's on May 1, and Suriya celebrates his on July 23. The first look posters would be a massive gift for their fans on their birthdays, wouldn't they?