Young singing sensation Praniti rose to fame after winning a Television singing competition in 2015. She has also acted in films like Aruvi.

Praniti recently got a chance to meet actor Suriya and sing him the beautiful Munbe Vaa track from Sillunu Oru Kadhal. She shared a video of her meeting with the Singam actor. Suriya too has a sweet message for Praniti, watch it here now: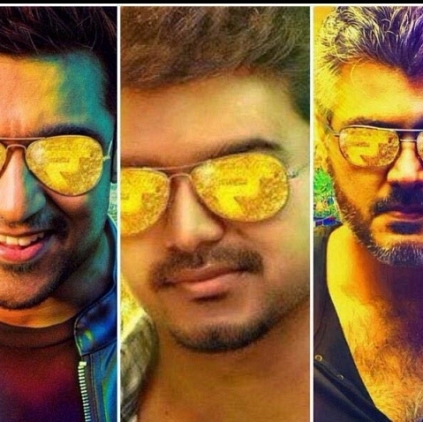 Three of the biggest films of this year, unarguably, are Thalapathy Vijay's T62 (tentatively titled so), Thala Ajith's Viswasam and Suriya 36 (tentatively titled so).

There is already a talk as to when these films would release, and whether they are all vying for the Deepavali spot. Since that is unlikely, a question arises as to which film would grab that spot.

Never mind the release, when will the first look posters come out? That is the first wait for all their millions of fans. And what better time to release them than these superstars' birthdays?

Vijay's birthday falls on June 22, Ajith's on May 1, and Suriya celebrates his on July 23. The first look posters would be a massive gift for their fans on their birthdays, wouldn't they?