Director Suseenthiran, who has tasted success with a number of films is celebrating is 40th birthday today. The director, who is currently busy with a handful of directorials, is all set to kick-start his next film.

In a press release, he talks about his upcoming films and his birthday celebrations. Read ahead to find out what he said.

"Today I am celebrating my birthday and as it falls on Holy Saturday, I have decided to postpone my celebrations for tomorrow. Till now, I haven't borrowed money to make films nor have I lent to anyone. Recently, in accordance to the unbearable demise of Ashok Kumar, I had opined about some raw realities, which had resentments from certain producers and actors, who are borrowing money from the particular financier aren't willing to work with me. But I have been someone, who hasn't been affected by any pressures and turmoil. I am not saying this out of pride, but the fact that I was the only one to come up bold to make my debut with a bunch of newcomers. Over the span of 10 years, particularly in 2017, I have introduced five new actors and producers. I have almost completed a couple of films - 'Angelina' and 'Genius'. My new film 'Champion' based on Football will kick-start immediately after the strike issues are over. I am hopefully endeavoring with new attempts and fresh themes with my upcoming projects banking all my trust on cinema lovers."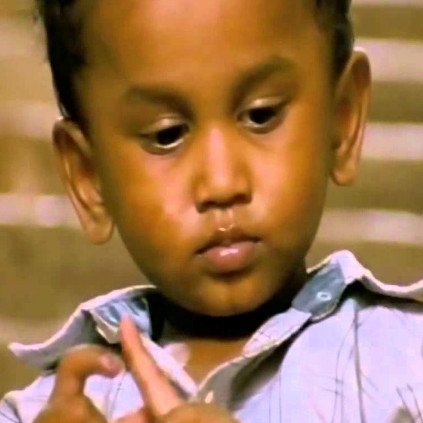 No one can forget the kid who starred in the climax of Suseenthiran's Aadhalal Kaadhal Seiveer. That child prodigy, who made everyone sympathize and cry for him with his performance, will now be acting in the same director's next venture.

After a gap of 5 years, Suseenthiran and the boy are teaming up together for a new film, that is centered around the football sport. More interestingly, the film has music scored by Yuvan Shankar Raja.

Suseenthiran, in his video statement, said, "The small boy who acted in Aadhalal Kaadhal Seiveer will be acting in my next film about football. He will be playing the lead hero's younger version. I am joining hands with Yuvan Shankar Raja again after a long time, for this movie. Aadhalal Kaadhal Seiveer DoP Soorya and editor Anthony are part of the technical team. We have planned to start the shoot from May."

This will be Suseenthiran's next directorial venture after Angelina.