As we all know, Telugu Superstar Mahesh Babu's next film is Bharat Ane Nenu with Kortala Siva. The music for this film is composed by Devi Sri Prasad and the film is based on politics.

Today's big update is that Bollywood actor, director, and singer Farhan Akhtar has lent his voice for a song called 'I don't know' in Bharat Ane Nenu.

This exciting news was shared by DSP by releasing a video on his Twitter page in which Farhan Akhtar talks in Telugu!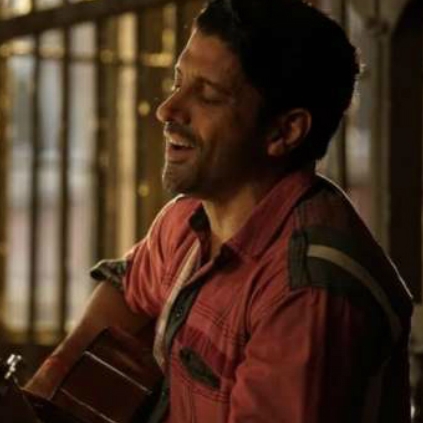 Farhan Akhtar starring 'Lucknow Central' is making headlines for all good and astonishing reasons. This time again in one of the movie's promotions, the director of the film made a surprising statement. Director Ranjit Tiwari said that he was conscious that he wanted the film to have a raw appeal and the character of Farhan Akhtar did not demand jazzy luxurious appeal in any frames. He went on say that the makers spent merely a sum of Rs. 5000 for the entire costumes of Farhan Akhtar in the film.

Director Ranjit also said few of the costumes that Farhan wore in the film were lesser than Rs. 100 and the actor didn't really bother about it. During the interaction with media and fans, Ranjit said that Farhan plays a role of a village boy who gets trapped of a horrific incident and after which he is booked and jailed. Post that, how is forms a rock band inside the prison is the movie's plot of 'Lucknow Central.'