An official announcement has just come in from an exciting project that will have Amala Paul playing the female lead. The actress who is on cloud nine as she bagged the film Aadujeevitham to be directed by National award winning director Blessy, posted about the details of this upcoming Malayalam movie. It has Oscar winner AR Rahman returning to Malayalam after 25 long years and also has another Oscar winner Resul Pookutty doing the sound design.
An excited Amala Paul posted, "I realized how painfully distant it was from my dreams. We shouldn't dream about the unfamiliar and about what only looks good from afar. When such dreams become reality, they are often impossible to come to terms with."
Aadujeevitham, this heart warming novel arrested my heart so deeply, moved and inspired by Najeeb's surrender to the will of Allah (God) and the unshaken faith he put in lord even at the extreme subjugation of body and mind that will lead you to the existence of the third entity -the spirit. 'Spirit', the undying and ever existing component of us all.
"Her tongue would not utter even a single word of despair. Women should be like that. she was my secret pride"
Through Najeeb's eyes, I imagined Sainu like an angel and it will be my utmost joy to enact real Sainu on reel for viewers.
Happy and honored to be part of National Award Winning director #Blessy's #Aadujeevitham as Sainu, a pain every Malayaly has felt through #Benyamin 's classic novel. An amazing screenplay of the classic which is set to be a visual spectacle in 3D, actor Prithviraj Sukumaran who is giving the film 2 years of his life and going through hardships to set in the spirit of Najeeb, the legend A.R. Rahman coming back to Malayalam after 25 years, another Oscar winner Rasool Pookutty as sound designer, also #KUMohanan who is one of the best Cinematographers of India, this gathering of #masters are going to make waves in world cinema. Need all your love, support and blessings.
#grateful".
*Amala's statement not spell-checked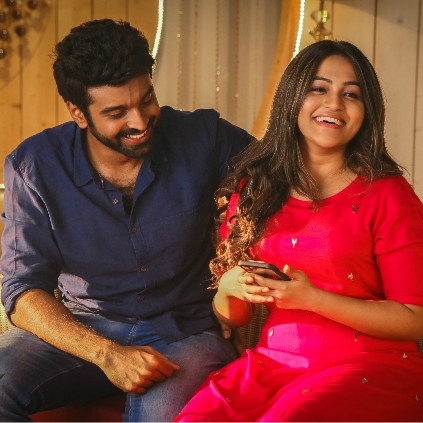 After the success of his Kannaley and Po Po single, AR Rahman's nephew and music composer AH Kaashif has come out with another single releasing for Valentine's Day. The song is a melody about a breakup, sung by singer Sid Sriram and Jonita Gandhi.

Mohan Rajan has penned the lyrics of the song, the video of which has been directed by Ashwin Ravindran, with cinematography by Madesh.