Amala Paul has filed a complaint against a person, reportedly called, 'Azhagesan', at the T.Nagar police station, a few minutes back, since the said person misbehaved with the actress. After filing the complaint, Amala Paul met the media and explained on the case.

She said, "I have been going to a dance practice for the past few days, for an event, that is set to happen in Malaysia. During the practice, this person comes and talks to me personally, when I am alone. He talks about trading me, sexually, to another person, and asks sexual favours, which was not comfortable. I was shocked and humiliated. I didn't feel safe about this and that is why I have come here, to file a complaint against him. This happened at Sridhar Master's dance studio, but he is not aware of this. He doesn't have any connection. Someone from the event organizers team should have only intimated this person about my dance practice schedule.

I am an independent working woman and I need to work freely without any disturbances. Not just me, there are lots of independent working women out there, who should be comfortable, without any harassment, or tortures. The Police have taken up this case very seriously, and I hope I get the deserving justice."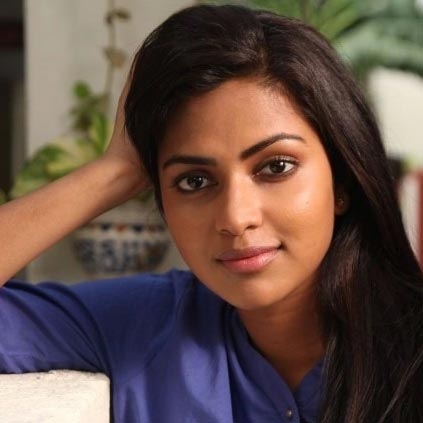 There is a rumour doing the rounds that actress Amala Paul has been arrested by the police in relation to an alleged tax evasion case. When we checked with the actress' manager, he denied the news and dismissed it to be false. He also added that Amala Paul is working today for a Malayalam film starring Prithviraj.

According to the reports, Amala Paul had appeared before the EOW (Economic Offenses Wing) last Saturday to give more clarity regarding her earlier statement in respect to her alleged tax evasion case.

Thus, it is supposed that Amala Paul wasn't arrested but had met with the EOW officers to record her statement.