Here is a set of new promos, compiled into one video, from Bobby Simha - Amala Paul - Prasanna starrer Thiruttuppayale 2, directed by Susi Ganeshan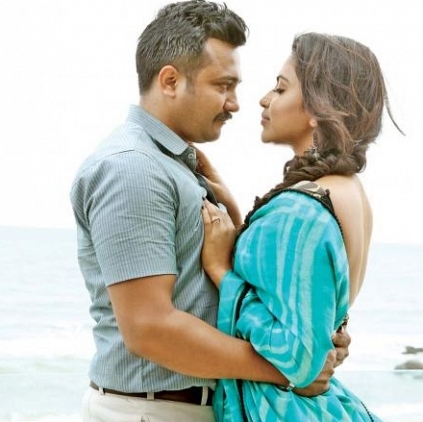 The latest trailer of Susi Ganeshan's Thiruttu Payale 2 has released and the film starring Bobby Simha, Amala Paul and Prasanna in lead roles, is all set to hit screens on November 30, 2017. Looking into the previous few teaser-trailers and finally this latest trailer, we have come up with what can be expected from Thiruttu Payale 2.

This trailer has been cut in a stylish manner with some really good dialogues used in the narratives. All the three actors, seem to have distinguishable character sketches and this could be the big positive of Thiruttu Payale 2. From the looks of the trailer, it seems like it could deal with holding someone's secret and a peek into a VIP's life through this secret. An interesting screenplay with some cut-right dialogues and good performances could make this an intriguing suspense film.

Amala Paul looks elegant and beautiful and the Nee Paarkum song has already begun to top the charts. The edit by Rajamohammed is sharp and slick and cinematography by P.Chelladurai quite apt. The trailer ends with the dialogue, 'Every single man in this society wants to be corrupt, how can we expect the society as a whole to be clean?'. Looks like we are in for an exciting and interesting suspense thriller from director Susi Ganeshan in the form of Thiruttu Payale 2.