A few minutes back it was announced that Jayam Ravi's first single from Tik Tik Tik, would release on December 11.

Interestingly, Arya's birthday also falls on the same day, and the Raja Rani actor took to Twitter to thank Ravi, on a fun light-hearted note. He tweeted, "I know you really love me so much, but this is just too much darling. Thanks for the birthday gift."

*tweet is not spell-checked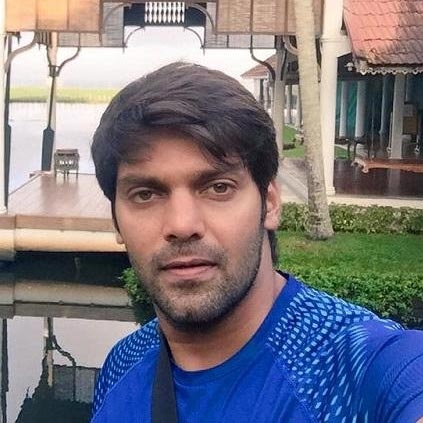 Ever since Arya posted a video regarding his marriage announcement, Twitter is abuzz. But is it a promotional stunt or is he really planning to get married? Maybe both.

We are informed that it is a promotion for a reality TV show, and Arya is expected to marry the winner of the show. This show is supposedly inspired by a Hindi reality show Swayamvar where the contestants perform tasks and woo the groom in return for their hand in marriage.

Rakhi Sawant was the first star to feature in Swayamvar. She got engaged to Season 1 winner Elesh Parujanwala, but the couple later split up after a couple of months. This was the only season where the winner did not marry the prospective bride.

So though, it might be a reality show, Arya is most likely to get hitched very soon!
We wish him all the best!