Arya's marriage announcement video was an unexpected one, which is currently the hot trending topic on the social media. Here is the compilation of tweets made by celebrities, who reacted to this announcement.

Jayam Ravi - Subscriber escape nu varudhu Machi

Siddharth- enna da aachu ivanukku? Nalla thaana irundhan? @arya_offl seri edhayo pannu po. Nalla iru.

Prasanna - Awesome bro, u r gonna have tuff time selecting a girl. But pls select only one, appadiye indha vishallukkum our ponnu paarunga! Rendu kalyaanathayum onna panniruvom

Director Suseenthiran - Boss super vazthukkal ,oru small request unga sanga Thalaivar Kku oru ponnu paathiganna rendu kalyanathukkum naanga vanthuttu poga vasathiya erukkum mind la vazukkanga brother

S.Thaman - Sir twitter will crash soon !! For this I am laughing non stop 🛑 from the time I saw this break up news lol Any wishing u all the very best partner

Allu Sirish - My friend Arya is looking for a life partner. Interested women pls apply. And bro, pls forward me that number once you hitched! ;)

Keerthi Shanthnu - seriously????

Dhayanidhi Alagiri - idhu edho seriya padalaye darling..

Kayal Chandran - *inquisitiveness at its peak* #aryamarriage @arya_offl brother, sollunga ungaluku endha madhiri ponnu venum?

VJ Anjana - Na call panna thappayidum!! Aana mandai vedikudhu! Andha number'ku nee phone panni paren baby @moulistic, @arya_offl

Director Thiru - Bossssss!!!! Enna achu ungalukku???

Aditi Ravindranath - All the best Jammy

VJ Priyanka Deshpande - @arya_offl sir unga approach enaku pudchrku.. superrrr Partner kadaika vazhthukal

Singer Krish - Daaaaaaiiiiii...... Neeya Pesardhu🧐 Unna Nambalaamaa!!!

However, let us wait for few more days to know if this is a real announcement for his marriage, or a strategical promotional event.

*tweets are not spell-checked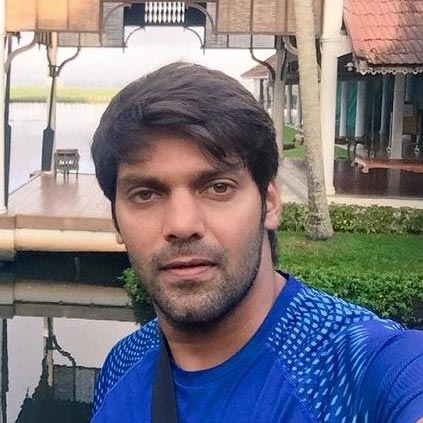 Ever since Arya posted a video regarding his marriage announcement, Twitter is abuzz. But is it a promotional stunt or is he really planning to get married? Maybe both.

We are informed that it is a promotion for a reality TV show, and Arya is expected to marry the winner of the show. This show is supposedly inspired by a Hindi reality show Swayamvar where the contestants perform tasks and woo the groom in return for their hand in marriage.

Rakhi Sawant was the first star to feature in Swayamvar. She got engaged to Season 1 winner Elesh Parujanwala, but the couple later split up after a couple of months. This was the only season where the winner did not marry the prospective bride.

So though, it might be a reality show, Arya is most likely to get hitched very soon!
We wish him all the best!