Behindwoods had an exclusive interview with Amala Paul, as part of the Thiruttu Payale 2 promotions. During the interview, the Mynaa actress shared her experience about acting in romantic scenes with Bobby Simha.

She said, "I have seen Bobby in Jigarthanda, and he is a very good actor. But, I had not seen him as a romantic actor. By coincidence, the first combination scene between myself and Bobby was a romantic one. He had to hug me as per the scene, and I got ready and the director called the shot. He came close to me and hugged me. The next second I saw, my hands became so red. I don't know if he was tensed. Then, we talked to him and made him comfortable. I had to treat him like a baby when it comes to romantic scenes.

Likewise, on another day of the shoot, there was another hugging scene. He came and hugged me tightly, that I couldn't even speak a word, and as a result, we named him Puppy Simha (laughs)."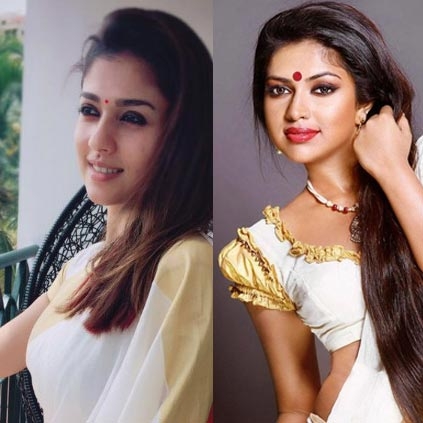 Nayanthara's Aramm has opened to overwhelming positive word of mouth from critics as well as film buffs. Several film stars have also showered laurels on the film for addressing a pertinent social issue.

The latest to praise the film is actress Amala Paul who tweeted, "Hence proved, good cinema matters, kudos to #Nayanthara and director #GopiNainar , in an industry which is plagued with masala movies scripted for star heroes, #Aramm has proved the formula to be wrong. Good cinema matters, good story matters, good performances matter!"

*Tweet is not spell-checked