The Sodakku song from the upcoming Suriya flick Thaanaa Serndha Koottam has become hugely popular thanks to its upbeat music and sensational lyrics.

A member of AIADMK had recently voiced out in opposition to a few lines from the song, and in an exclusive interview with us, explained his notion.

"In the middle of the song, we can hear Suriya questioning what they have "kazhattified", to which he gets answered with a "nothing"... He goes on to say that the reason for the sorry situation is not them and that it is because of the place, its "dirt", and people like them (pointing to a group of men wearing whites).

The song also has lines which say that such men should be chased and bashed up, and talk about "panakaara thimiru", etc.

These lines are disparaging politicians and will dissuade youngsters from joining politics in the future due to a false image created about the scenario.

As a counter-argument, he also raised a question: "Do we talk about how the music director of this film is caught in issues? Aren't there videos and photos to substantiate our claims?"

To catch the entire conversation, watch: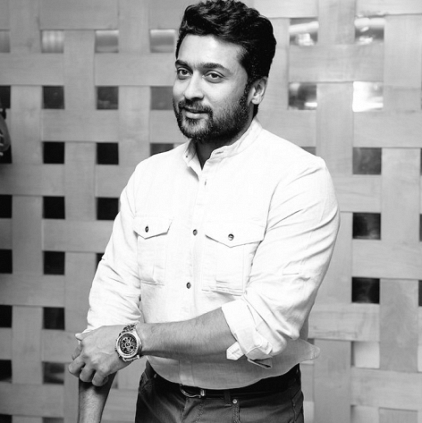 Suriya was very positive in his speech during the press meet of Thaanaa Serndha Koottam, where he thanked Vignesh Shivn for giving a refreshing role to him.

"First of all, best wishes to Rajini sir, Kamal sir, Vishal and other actors, on their political entry. Gnanavel Raja has an important place to share, in my growth, apart from my directors and fans. Vignesh told me that he had two scripts for Vijay Sethupathi and Sivakarthikeyan.

Then, he narrated me the story of TSK. It is based on a real-life incident, but his narration was fresh and had a new style. His writing had shades of Kamal sir's classics like Sathya and Varumayin Niram Sivappu. He is a very positive person. The audience would have seen me shouting and speaking loudly, but there wouldn't be anything of that sort in TSK.

I don't get angry at all, in this film, and the reason is Vignesh's writing. He knows what he wants, and he told me that he wants to show a refreshingly new me in the film. I'd be seen being positive throughout the film, and it was so nice for me to act. It was a whole new experience. We had a special screening for a set of our close people, and I got quite a few comments about my new makeover. I feel, that all those credits should go to Vignesh. TSK has Vignesh Shivn's stamp, written allover.

There are no smoking or drinking scenes in the film, and the audience will not see the disclaimer ad at the start. I am excited to see the film on January 12, and I will catch the FDFS along with the fans. TSK will satisfy everyone, and it is a complete entertainer suiting the festive mood of Pongal."