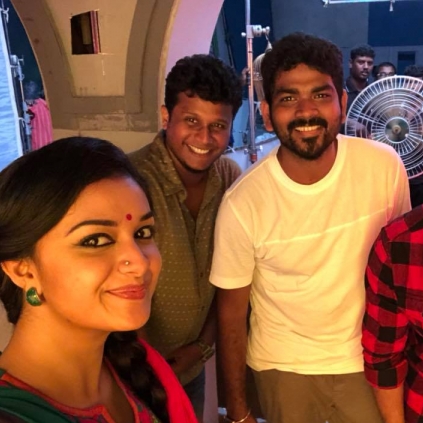 Vignesh Shivn, had some interesting stories to share, at the press meet of Thaanaa Serndha Koottam, that happened a few hours ago. Here is what he had to say.

"Special 26's plot fascinated me and it was interesting. So, we got the official rights and took the core plot, as our base. Then, we made quite a lot of changes to the screenplay, and TSK will be totally different. Though it is a period film, it will entertain and engage the current set of audience. Kaakha Kaakha was an important film, which inspired so much of youngsters to get into cinema, and it feels great to work with Suriya sir.

I do not know if I can say this. Like how we see so much of versatility in Kamal sir, the same way, I saw a lot of variety in Ramya Krishnan ma'am. She has a lot of hidden talent, who can emote so well. Keerthy Suresh, has already strongly registered that I am her 'bro'. She is so scared. Keerthy, you don't have to be scared. You are in a safe place (laughs). Unlike Naanum Rowdy Dhaan, this isn't a full-fledged romantic movie, but still, Keerthy was ready to accept the role and do the film.

Without any doubts, I can confidently say that Anirudh is one of the major reasons for my success. I am here because of Ani. He always wants to give only the best for me. Even at this moment, he is working on the background score of the film, and that is why he couldn't attend the event. Still, his music's presence is felt here, and the two new songs, which released this morning have got super welcome from the audience.

I have never seen RJ Balaji act. I guess TSK will be his debut film as an actor. There's a group on Twitter called, 'Anbaana Fans', who have been vigorously extending their support to us. At this moment, I thank them wholeheartedly, and I hope their support will extend much more, after the film's release."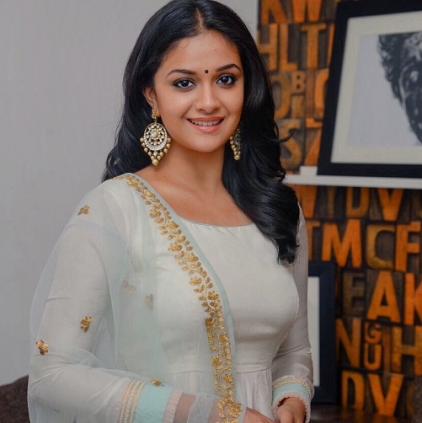 The press meet of Suriya's Thaanaa Serndha Koottam happened a few hours ago, in a private hotel in Chennai. The whole crew graced the event with their presence and shared their experiences about working in the film.

On that note, the film's leading lady Keerthy Suresh said, "I'd start off by thanking the press and media for their continuous support. Also, big thanks to my producer Gnanavel Raja sir and director Vignesh Shivn brother for giving me this opportunity. TSK is a story-driven film and Vignesh has neatly infused some interesting heroine elements in the screenplay. The film happens in the late 80s period and DOP Dinesh has picturized it so beautifully."

Talking about Suriya, the talented actress stated, "Sanjay Ramasamy ah paathu vazhinjurukken, aana iniku avaru padathula nadichruken (I have fallen in awe with Sanjay Ramasamy, but now I have acted in his film). It was a big opportunity to share screen space with Suriya sir and I thank him for that."