In a recent video that went viral on social media, a baby elephant could be seen pinning down a tourist who was attempting to take a selfie. The hilarious incident reportedly took place at the Chiang Mai Elephant Sanctuary in North Thailand.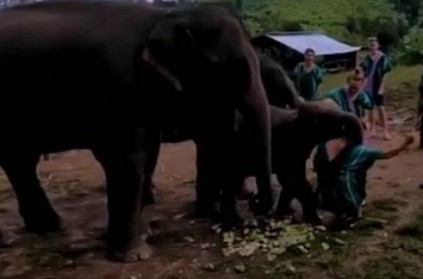 In the video, a couple could be seen crouching in front of three elephants for a selfie. However, the baby elephant with them decided to have a little fun. He could be seen pushing the female tourist with its trunk. The lady noticing the elephant, gets up. However, the man continued to take a selfie.
The baby elephant then moves on to the man and eventually pins him to the ground with its trunk. Reportedly, younger elephants in the sanctuary have a reputation for being mischievous if one turns their back towards them.
Watch the funny video here:
next