AN ENTIRE ISLAND IS UP FOR SALE; YOU CAN BECOME ITS OWNER IF YOU HAVE RS 58.2 CRORE
Home >
News Shots >
World
By

Behindwoods News Bureau

|

Oct 17, 2018 11:24 AM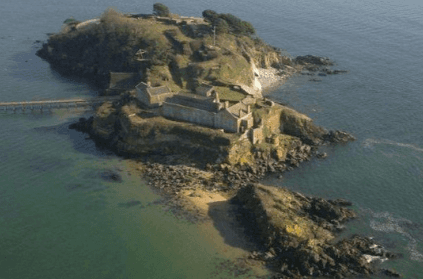 Indians are obsessed with owning things - especially when it comes to cars, bikes, gold, and most importantly properties. How would you feel if we told you that you could buy an entire Island? Well, of course you got to be filthy rich for that!

A historic island in Plymouth that includes 16th century barracks and tunnels is up for sale and is expected to fetch a whooping price of Rs. 58.2 crore. Drake's island is a 6.5 acre land situation just off the coast of Plymouth in South West England.

The island was named after Sir Francis Drake - he sailed from the island in 1577 and returned in 1580, after which in 1583 he was made the governor of the island. The fortress played a significant role in defending the city from the Spanish and French invaders.

Just in case you're interested in owning the island, here are some pictures
Our #Exeter team is marketing Drake's Island, a historical fortress island just off Plymouth, with planning permission for luxury hotel and spa complex https://t.co/UPFvzj5cd5 @JLL_JohnKinsey @JLL_mikeeaston pic.twitter.com/OXqmzHPldB

— JLL UK (@JLLUK) October 15, 2018
So, if you've got Rs 58.2 crore lying around, this might be a good time to go island-shopping
next