CURRENCY NOTES CAN CAUSE TUBERCULOSIS SAYS STUDY; FM JAITLEY ASKED TO TAKE PREVENTIVE STEPS
Home >
News Shots >
India
By

Behindwoods News Bureau

|

Sep 03, 2018 01:21 PM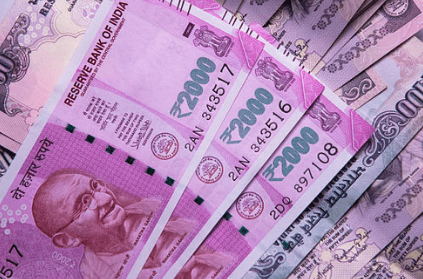 The availability of wallets do not stop us from keeping money in our pockets. But now you might want to think twice before doing it.

A new study has revealed that currency notes carry dozens of micro-organisms that can lead to diseases and infections like tuberculosis, ulcers, and dysentery. Concerned by the findings of the study, a pan-India traders body has written to Finance Minister Arun Jaitley to order an investigation to assess the possibilities of spread of diseases through currency notes.

The Confederation of All India Traders (CAIT), in a letter written to the finance minister, has observed that various studies have been stating "alarming facts" about the possibility of spread of communicable diseases through currency notes "almost every year."

Stating multiple reports, CAIT has urged Arun Jaitley to take preventive steps to guard people from spread of diseases. "It is regretted to note that sadly no cognizance has been taken of this serious public health issue," said the traders' body.

A study conducted by the Institute of Genomics and Integrative Biology found traces of DNA footprints of at least 78 disease-causing micro-organisms on currency notes.

"We trust that the issue will receive the kind and immediate attention of the finance minster, and he will be kind enough in taking effective steps," said CAIT national general secretary Praveen Khandelwal.
Tags :
#MONEY #FINDINGS #TUBERCULOSIS #CURRENCY NOTES #INFECTIONS
next