CLOSURE OF STERLITE COPPER SMELTER 'NOT JUSTIFIED', SAYS NGT PANEL
Home >
News Shots >
Tamil Nadu
By

Behindwoods News Bureau

|

Nov 28, 2018 04:24 PM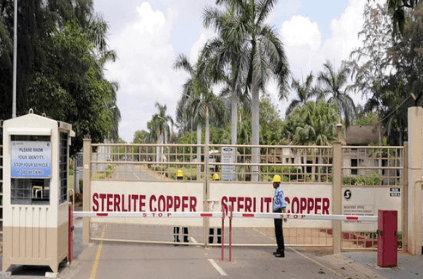 In a setback for the Tamil Nadu government, the three-member committee formed by the National Green Tribunal (NGT) has said that the closure of the Sterlite copper plant in Tuticorin is not justified.

The state government had neither served a notice nor given Sterlite an opportunity to submit reports from their side, the committee headed by former chief justice of Meghalaya high court Tarun Aggarwal, observed.

The report, submitted to NGT, stated that the sealing of the copper smelter plant was against 'natural justice'. One of the main reasons provided was the lack of a notice and time given to the company to respond ahead of the sealing.

"The report submitted by the committee states that there are no sufficient grounds for closure. This was purely a political move and the report is favourable to Sterlite. The court has also given a recommendation to the company and TNPCB. They have directed that the air and groundwater quality must be constantly monitored," said senior advocate Aryama Sundaram, who argued for Vedanta Ltd.

A copy of the report has been given to counsels of the government and Vedanta Ltd and next hearing is scheduled for December 7. Both parties are expected to give in their submissions in connection to the report next week.
*With inputs from Times of India*
next