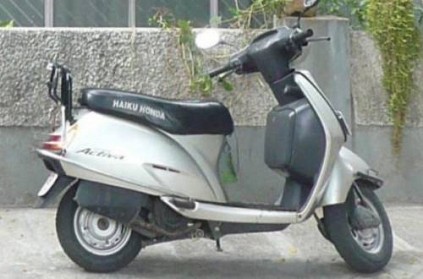 The Chennai police are in search of a 20-year-old woman who cheated of a two-wheeler from a man in Seven Wells area. The woman had cheated the victim, Dinesh, of his bike.
Dinesh had come to Seven Wells on his two-wheeler when he was approached by a woman, who called herself Pooja. Pooja alleged that her mother was unwell and had to be taken to the hospital. Pooja asked Dinesh if she could borrow his two-wheeler so that she can go to the hospital. She also promised him that she will return the bike back.
However, Dinesh was unsure whether to trust the lady. Pooja gave him her phone number and took the two-wheeler from him. After hours, Dinesh tried calling the number he was given, only to receive a switched-off message.
Realising he was conned, Dinesh filed a complaint with the local police. The police are currently are on the lookout for the woman.
next