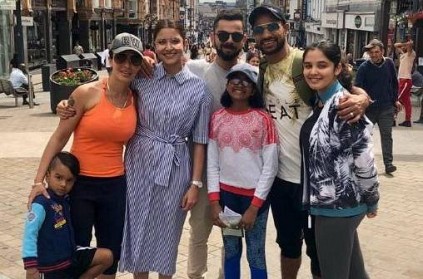 The Indian team management has reportedly asked the cricketers to stay away from their wives and girlfriends till the end of the 3rd test match against England. The announcement came on Sunday after four days of rest for the players.
Following the end of the ODI series against England, the cricketers were given four days of rest with their families to recuperate. Now, the team must bid farewell to their wives and girlfriends for at least a month.
The decision came following the previous circumstances where the family of a cricketer have always been criticised for their poor performance. If the results of the Test are not in favour of India, the wives and girlfriends of the players are also criticised.
next