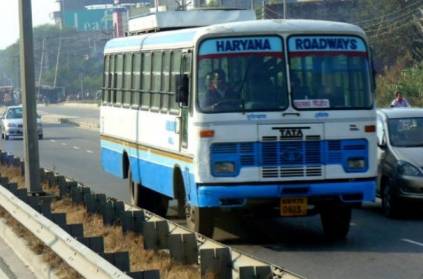 Haryana got its first woman conductor in the form of 32-year-old Sharmilla. The woman was given an opportunity after the government was forced to recruit drivers and conductors following the ongoing strike by the state roadways employees.
Being differently-abled and mother of two daughters did not stop Sharmilla. She has been looking for a job to support her family. Sharmilla reportedly said, "Both I and my husband were unemployed. We are raising two daughters. I had been looking for a job for the last 8 to 10 years and when I learnt about this vacancy, I applied against it and got the job."
Sharmilla joined the Rewari depot on Wednesday. Along with Sharmilla, Nirmala Rani was also recruited as a bus conductor on the Sirsa-Ellenabad route.
Tags :
#INDIANROADWAYS #HARYANA #BUSCONDUCTOR
next