BREAKING STEREOTYPES | MEET INDIA'S FIRST WOMAN FIREFIGHTER
Home >
News Shots >
India
By

Behindwoods News Bureau

|

Nov 22, 2018 06:32 PM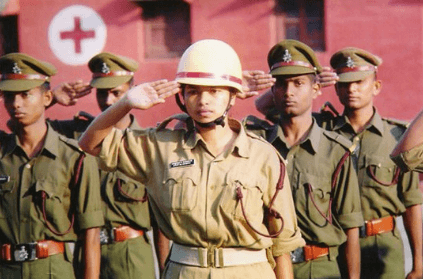 On the night of Diwali in 2005, the New Delhi fire station had received six calls. But then came the biggest one - A shoe factory at Shastri Nagar was up in flames. Within minutes, a team of firemen, clad in neon orange overalls, jumped out of the fire brigade. One of them was Harshini Kanhekar, the first woman firefighter India has ever seen, almost a decade before Air Force recruited its first woman Flight Lieutenant.

Fortunately the fire was put off, but so was Harshini's story. Her contribution was forgotten. No news channel even mentioned that rescue operation involved India's first woman firefighter. Now 38 and a mother of a three-week-old baby boy, she is an inspiration and a celebrity in her little ways.

"This was never my childhood dream. In fact, I wanted to join the Armed Forces," admits Harshini. "I wanted a job that would let me don a uniform and fire college would exactly let me do that," she added.

But it wasn't a cakewalk and the first instance happened on the day she visited NFSC to fill out the forms. "I didn't know it was a males' college. I could feel all the eyes were on me. There is General Post Office right next to the college. The admin department thought that I wanted to go to the GPO but entered the college premises accidentally," she said.

"The college had no changing rooms for women and we were required to change uniforms more than once a day. I had to find empty classrooms to do that. It wasn't feasible all the time," says Harshini.

Harshini graduated from the fire college in 2005 and was soon posted in the Mehsana fire station with ONGC. I became a fire engineer for myself and not for the fame. However, I started getting attention when I shifted to Mumbai a few years ago. If I be honest, yes there has been a big delay on the media's part to recognize me. But I don't mind," concludes Harshini.

*Originally published in India Times*
next