HALF OF INDIA'S ATMS MAY SHUT DOWN BY MARCH 2019; HERE'S WHY
Home >
News Shots >
India
By

Behindwoods News Bureau

|

Nov 21, 2018 05:41 PM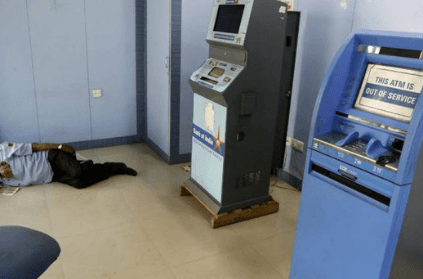 Nearly 50% of the ATMs in the country may be closed down by March 2019 due to unviability of operations, hitting hard both urban and rural population, the Confederation of ATM Industry (CATMi) warned.

The closure of ATMs is expected to pact thousands of jobs and also the the financial inclusion efforts of the government.

"Service providers may be forced to close down almost 1.13 lakh ATMs across the country by March 2019. These numbers include approximately one lakh off-site ATMs and a little over 15,000 white label ATMs," the CATMi said.

Majority of ATMs which can be shut down will be in the non-urban areas, it said, underlining that this can impact the financial inclusion efforts as beneficiaries use the machines to withdraw government subsidies.

The industry body said that recent regulatory changes, including those on hardware and software upgrades, coupled with mandates on cash management standards and the cassette swap method of loading cash, will make ATM operations unviable, resulting in the closure.

According to them, the only way this can be stopped is if banks "step in to bear the load of the additional cost of compliances".
*With inputs from Hindustan Times*
Tags :
#MONEY #ATM #MINISTRY OF FINANCE
next