A few sections of the media have been reporting that Vijay will be teaming up with Vetri Maaran for a film after completing Thalapathy 62.

Additionally, rumours speculate that Vetri Maaran has narrated a story to Vijay and the project might materialize if things go well.

Interestingly, what we hear is that Vetri Maaran had met Vijay long ago, so it is surprising to see speculations start now. When we checked with our sources, they strongly denied the news - saying that no such talks are going on right now.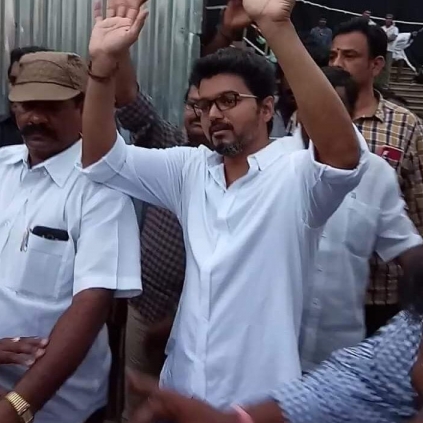 As reported earlier, the shooting Thalapathy of 62 is taking place in a set erected near Central Station, Chennai. Today, after the shooting, actor Vijay had met the fans who had come to the shooting spot to catch a glimpse of him.

Here is a video of Vijay meeting his fans which now is a viral hotshot material online. Check it out: