Actor Arun Vijay, who will be playing a major role in Mani Ratnam's upcoming Chekka Chivantha Vaanam, made a post on Twitter that is is very exciting indeed. The tweet read:

"I was waiting to make the announcement for my 25th film with a big combo. But Manirathnam Sir surprised me by roping me into #CCV #ChekkaChivanthaVaanam! So its official guys! #AV25 will be #CCV .. My next announcement will be out soon.. and that is def a Big surprise too ;) 😘"

Thus, we can expect an announcement from the star about his 26th film soon!

*Tweet not spell-checked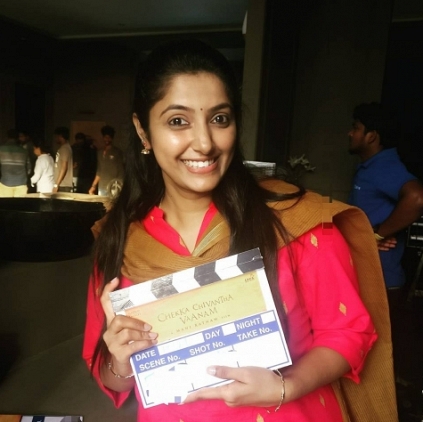 RJ Sindhu, who is a very popular figure in the radio arena, is also a notable video jockey, in a popular television channel.

The exciting news now is that this super talented girl will be making her silver screen debut as an actor with the prestigious Mani Ratnam directorial, Chekka Chivantha Vaanam. Sindhu took to her social media forum, to share this happy news, and posted, "Watching a Mani sir film itself is a big deal. Imagine acting in one 😁 Thrilled to bits.. Playing a role in Chekka Chivantha Vaanam 💃💃 #Manirathnam #CCV #Chekkachivanthavaanam #Nawab"

Congrats Sindhu!