Director Venkat Prabhu had aroused a controversy recently, through a tweet on Atlee's Mersal. He had posted praising Mersal and also asking the team to give credits to the late legend Panchu Arunachalam. Talking to Behindwoods in an exclusive interview on this and also about RK Nagar's teaser, Venkat Prabhu said:

"I had posted that tweet on a light note and I spoke to Atlee and even congratulated him on Mersal. We all loved the film and the tweet on Panchu sir was because Panchu sir is no longer with us and it would have been great if some kind of credit had been given to him. I explained to Atlee in what context I had said that and the controversy is completely over now. We spoke and cleared things off and everything is very smooth. We loved Mersal but it was Vijay sir's fans who got upset with me. I did not want to hurt anyone through the tweet and it was completely on a light note. All writers get inspired by films and it is not called copying."

Also talking about the RK Nagar teaser, Venkat Prabhu said, "Both content and controversy are the reason for the RK Nagar teaser's popularity. But when the movie comes out, people will understand that we don't mean any of the people that the media presumes it to be targeted at. It will be different from what people think it would be and has a subtle social message with a good story and screenplay that has more than just politics."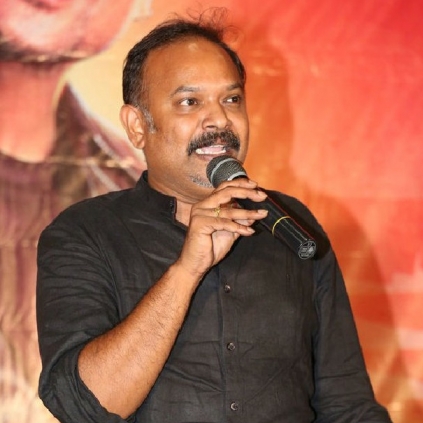 For all the DC comic fans, the much awaited superhero film, Justice League, has hit the screens, and the film has been running to packed houses.

Director Venkat Prabhu, has apparently seen the film today (November 17), who tweeted, "Omg #justiceleague is kickass!! Loved it!!! @Premgiamaren @vasukibhaskar u guys are in for a treat!!! #Goosebumps moments!!! #heisback @DCComics", asking his family members, Premgi and Vasuki to catch the film as soon as possible.

*tweet is not spell-checked