RK Nagar is an upcoming political comedy directed by Saravana Rajan. The film features Vaibhav and Sana Althaf in the lead roles. Music for the film is composed by Premgi Amaren, cinematography is handled by Venkatesh and editing by Praveen KL.

Here is the official teaser: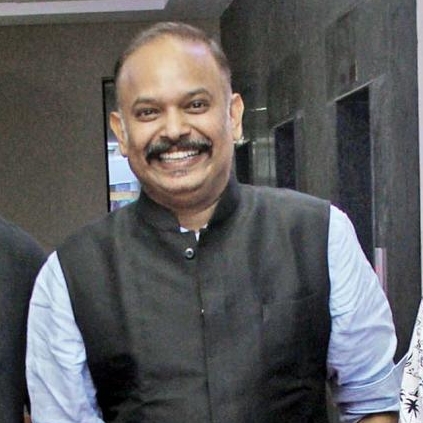 Earlier this morning Kayal Chandran got irked by the sarcasm hidden behind R.K.Nagar's teaser, who thought that the dialogue might be targetting Ulaganayagan Kamal Haasan.

Now, the latest to have joined this list is singer Krish, who has also asked Venkat Prabhu about that dialogue. Krish tweeted, "Wait........ I'm not up for the Last Dialogue....?? who u trying to mention @vp_offl ? En thalaivara patthi irundha!!!! Nee biriyani de.."

Venkat Prabhu replied saying, "Dai nallavaney!!! Edha irrundhaalum nerla pesuvom!! Padatha padam ah paaru", for which Krish said, "Mudiyaadhu.... Nee Padamaa yedu... situation en man dialogue vekkara?😡 we will speak in person vp...."

Like we said earlier, is this a publicity stunt put up by the RK Nagar team or a serious discussion? Well, it is open-ended!

*tweets are not spell-checked