A couple of years back, it came as a sweet surprise for all the fans of Tamil cinema to know that Superstar Rajinikanth will be teaming up with Pa Ranjith for a gangster flick. But there was something that stood out, apart from Rajinikanth's presence or the film itself. It was Kalaipuli S Thanu's multi-decade experience in production and promotions. It is often said that Thanu is one of the finest promoters of films, and he uses certain creative and exciting ways of taking a film to its target audience.

The case in hand being Kabali, Thanu achieved something that nobody has ever done in the history of world cinema. In collaboration with a popular airline, they took to designing posters of the film on the body of the aircraft. This took the audience by surprise and enlightenment that such a strategy can be used. Well, that was not it, as the team further went on to use many more ideas and the film turned out to have one of the biggest openings a Tamil film has ever seen. Essentially, bringing the audience to the theater is what promotions are for, right?

Cut to 2018, CS Amudhan and Y Not Studios' Sashikanth give the audience the taste of their humor senses, not just through their films but also through every strategy used to bring the fans to the screens. Tamizh Padam (2010) was a big success, and it could be safe to say that it was the only full-length farcical spoof film in Indian cinema. Limiting to the genre of the film, the obviously creative team is doing all they can to tease the audience and excite them. If you follow CS Amudhan closely on Twitter, you can see that as soon as a team makes an announcement, he acknowledges it and immediately brings out a design relating to it. This includes first look posters from various popular films, political satires in posters and general pop-culture references. Can we expect Shiva on an aircraft? or at least a spoof design?

Within the past 2 years, we probably haven't come across a film that caught everyone's eye through its extensive creative promotions. This film can be a classic example of just making the most of creative intelligence in promotions, and not relying on large monetary investments to increase the reach. Given the spoof genre, what can be better than making your audience relate to what you're intending to make?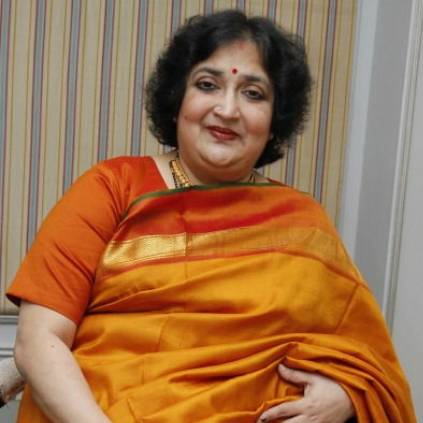 There are various alleged issues regarding Rajinikanth's Kochadaiiyaan, which released in 2014 and now Latha Rajinikanth has been pulled to the court in the claim of non-payment of dues. It is said that the production company headed by Latha Rajinikanth Mediaone Global Entertainment which had bankrolled the film has apparently taken a loan of 14.9 crores from AD-Bureau Advertising Pvt Ltd.

The company has not paid back the entire amount and has a pending of 6.2 crores. In February, the apex court had given a twelve-week time to Latha to settle the outstanding amount which she has now failed to pay. The court has further fixed a hearing on July 10th to announce whether the investigation and trial of Latha Rajinikanth will be revived.