SHOCKING: 'WHO IS GOING TO BELIEVE ME? THE OTHER PERSON HAS SO MUCH POWER.. THAT'LL RUIN MY CAREER'
Home > Tamil Movies
> Tamil Cinema News
By

Bharadan

|

Nov 22, 2017
Actress Radhika Apte, of Kabali fame, has boldly spoken about a very sensitive issue in the film industry - sexual abuse. Recently, in an interview, she has reportedly answered questions about abuse in Bollywood, stating, "I am specifically talking about the industry, I know a lot of men who have gone through this as well. It's high time this comes out."

Revealing that men too undergo physical abuse in the industry, she went on to say, "People who exploit their power and abuse others need to be revealed. On the other hand, people are ambitious and are ready to do what is required. It needs to work from both the sides. The fear also comes from 'Who is going to believe me? The other person has so much power, my complaint will go unnoticed, that'll ruin my career.

You need to learn to say no and need to recognise when you're being exploited. You will get your due, according to your talent at some time. Some people come here running away from home, they have nothing to fall back on. A better organisation, rules and transparency will help a lot."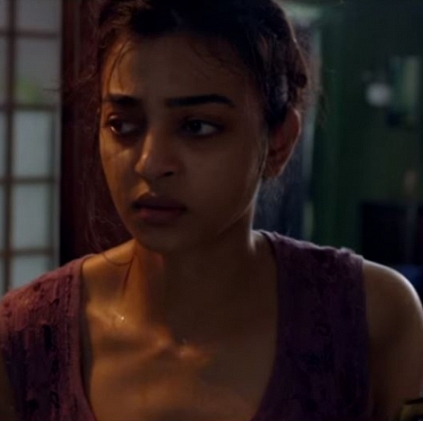 The Kabali girl Radhika Apte, one of the most promising actors, is once again under a controversy, this time for her scuffle with photographers.

Radhika has apparently been shooting for her film Bazaar with Saif Ali Khan in a popular mall in Mumbai. After having her lunch, she got down from her caravan and started on her way to the mall. But on the way, she was clicked by the photographers, which actually didn't go quite well with her.

She got furious and shouted back at the photographers for clicking pictures without her permission and she also asked them to delete them. Without any other option, the photographers deleted the pictures.

It seems like Radhika wanted to keep her looks for Bazaar under the wraps, and that is why she got annoyed when the photographers clicked.