The latest big news of the evening that has come in is about director Pa Ranjith's Kaala starring Superstar Rajinikanth. Yes the release date has now been officially announced by the team!

It is going to be April 27, 2018 for Kaala and fans are sure to start celebrating already as they are all set to see their one and only Superstar on screen. Actor Dhanush's Tweet read, "Mark the date !! #kaalaa #april27 the don of dons is back #Superstar #thalaivar". Along with the release date, a super stylish poster of Thalaivar sitting down with a dog seated next to him has been released. It is to be noted that Kaalabhairavar's Vaahanam is a dog and this could have some significance with the character and script. Director Pa Ranjith's Twitter post read, "உங்களோடு உரையாட வருகிறான் #காலா #ஏப்ரல்27முதல் மகிழ்ச்சி". Stay tuned for the big date!
*Tweets are not spell checked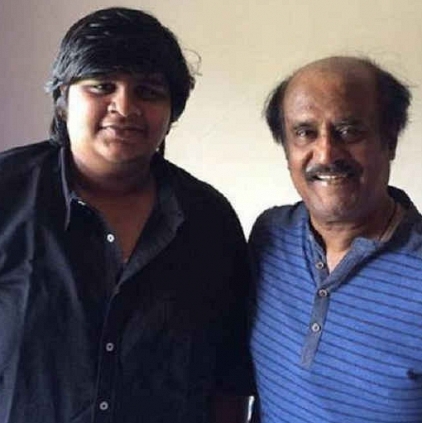 Superstar Rajinikanth's next film, after Kaala, was just now announced, which was an earth-shattering news. Karthik Subbaraj was announced as the director for this new film.

Karthik Subbaraj shared his excitement on bagging this prestigious project, through his tweet, in which, he stated, "Really Can't express my happiness in words... My most treasured dream come true moment... Thanks a lot Thalaivaaaaa... @superstarrajini & @sunpictures ... 🙏🙏🙏 !!

It is a known fact that Karthik Subbaraj is an ardent fan of Rajinikanth, and when the super talented young director teams up with the legend, it is just going to get more better. Exciting and massive indeed!

*tweet is not spell-checked
Superstar Rajinikanth's Kaala to release on April 27, 2018
People looking for online information on Pa Ranjith, Rajinikanth will find this news story useful.