Since the March 24, there has been an uprising against Vedanta Sterlite's copper smelter in Thoothukudi. The associates of the company began to defend Sterlite. Residents have been demanding the closure of the plant, citing that the pollution it generates is causing serious health issues.

Considering their voice went unheard, it has evoked frustration among the public and they decided to strike a protest as a sign of objection. The ongoing protest soon took a drastic turn when the public got into physical violence with the police in Thoothukudi and also began burning cars to express their frustration over the matter.

When the police began their open firing, 12 people died in the shooting and more than 22 were seriously injured. Stunt master Sliva known for his work in Tamil cinema lost his brother in law in this unfortunate turn of events. He took it to his twitter handle to express his emotions.

"என் தங்கையின் கணவர் ஆறுயிர் மாப்பிள்ளை J.செல்வராஜ் ஸ்டெர்லைட் ஆலைக்கு எதிரான போராட்டத்தில் அநியாயமாக போலீசாரால் சுட்டுக்கொல்லப்டார் . மிக்க வேதனையோடு பகர்கிறேன்"


We express our deepest condolences to the family.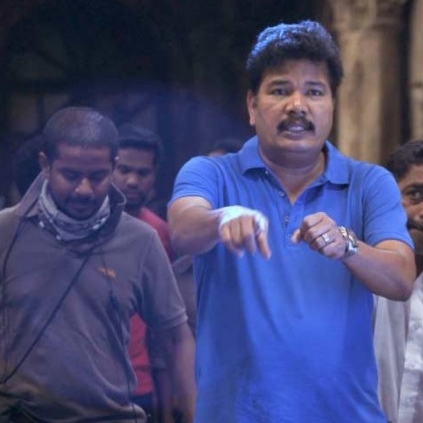 Popular stunt director and actor Silva was at Behindwoods for an exclusive interview, and he spoke about a major accident that took place during the shooting of Anniyan, a film in which he worked as an assistant. Read ahead to find out what he said.

"We were shooting for an important fight sequence which involved over 150 stuntmen. There was a scene in which almost 70-75 of them would fly up after getting hit. For this scene, we tied up all of them using ropes and we had to have them pulled up all at once. Since pulling each person would take up to 4-5 people, Peter Hein master had planned to tie all the ropes to a lorry outside the stadium in which we shot.

Unfortunately, because the lorry driver wasn't a stunt coordinator, he moved the lorry before the director said action, and when most of them were unprepared. This caused a major accident, where all of them flew up in the air, with no support and hit the top and fell to the ground. There was a bloodbath at the location, with most of the boys seriously injured and blood flowing out of their legs and hands. One of them suffered fits, while another was unconscious and his eyes were bleeding.

We were all alert, so we rushed them all to the hospital, and thankfully everyone survived. But that day, Shankar sir was extremely depressed and was crying so much, like a little child. It was very disheartening to see that."
Stunt Silva lost his brother in law in the Sterlite protest
People looking for online information on Silva will find this news story useful.