The 70-year journey of AVM productions, a pioneering motion picture studio that planted the idea of filmmaking and not only shot it to grow but made a major advancement in the whole concept of filmmaking in South India.
The 5th Behindwoods Gold Medals instituted an award in the name of the legendary production house, "The AVM Gold Medal for The Visionary of Indian Cinema" this year and honoured director SS Rajamouli on June 17th, 2018.
Here we present you the grand entry video of Director Rajamouli entering the awards show in style. Wait few more days for the full video of the grand event.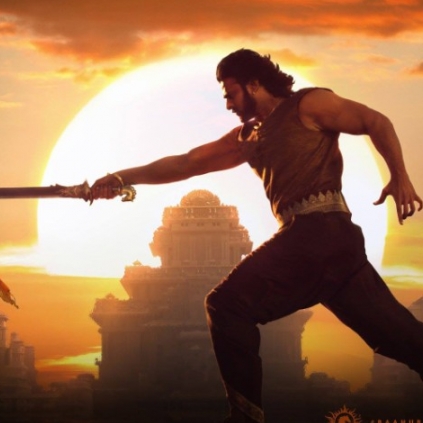 Release of Baahubali 2 is just 10 days away. And we had reported some time ago, that the Telugu version had got its censor certification. The film featuring Prabhas, Rana Daggubati, Anushka, Tamannaah and others is much awaited by the movie going populace.
Director Rajamouli took to his social media page to express his thoughts. He stated, "Last working day......hope fully.. What a journey..what an experience.. I am both smiling with joy and wincing with pain..".
Reacting to this, producer Shobu Yarlagadda tweeted, "Are you really saying this @ssrajamouli? I don't think I believe you, neither does @DOPSenthilKumar who is next to me! :)".
Looks like a jovial banter among friends!
*tweets are not spell-checked