It is a known fact that the whole Chennai 28 team are very friendly amongst themselves and when they unite, there is no shortage of fun moments.

Speaking exclusively to Behindwoods, actor Vaibhav revealed an interesting incident during the shoot of Chennai 28 - II. "We had a schedule in Madurai. Usually Venkat Prabhu travels along with his assistant directors. So, he gave us an option of travelling by flight or with him in a volvo bus. We all chose the latter. So, while travelling in the bus, it was like a college trip. Everything was fun. When we stopped at a hotel in Trichy, the food bill was easily around 35,000 rupees. This is very normal for him. In fact, we would make him pay that much."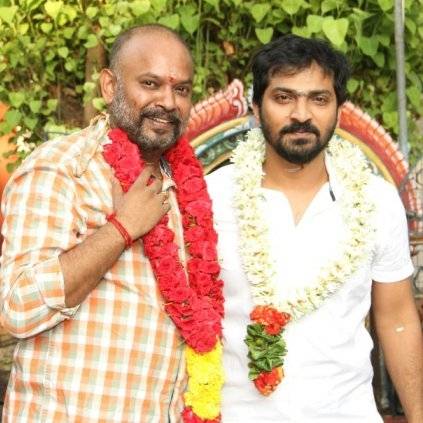 The audio launch of RK Nagar took place yesterday (June 11). RK Nagar has Vaibhav playing the lead role and it is produced by Venkat Prabhu and Badri Kasthuri. Directed by Saravana Rajan, it has music by Premgi Amaren.
Talking about the music and the film at the audio launch of RK Nagar, actor Shiva said:

"The main reason I was excited about this audio launch was because, Ilaiyaraaja sir is a legendary music director. Anyways Premgi would have made music and copied from Raja sir. Moving on from the lighter note, I wish Prem the best of luck for his music. I hope he does well because he is a better music director than actor. It is very difficult to act with him. I also thank rockstar Anirudh for coming over to release the trailer and audio of RK Nagar. It has almost everyone from my extended family and it will be a fun yet thrilling ride. Vaibhav has grown as an actor by leaps and bounds and I wish him best of luck for the success of RK Nagar!"