65-வது தேசிய திரைப்பட விருதுகள் இன்று டெல்லியில் அறிவிக்கப்பட்டன. அதில், எஸ்.எஸ்.ராஜமெளலி இயக்கத்தில் கடந்தாண்டு வெளியான 'பாகுபலி 2' படத்துக்கு மூன்று தேசிய விருதுகள் அறிவிக்கப்பட்டுள்ளன.
சிறந்த வெகுஜனப்படம்(Popular Fim), சிறந்த சண்டைப் பயிற்சி இயக்குநர் (பீட்டர் ஹெய்ன்), சிறந்த ஸ்பெஷல் எஃபெக்ட்ஸ் என மூன்று விருதுகள் இந்த படத்துக்குக் கிடைத்துள்ளன.
வசூலில் 1000 கோடிகளைக் கடந்த, முதல் இந்தியத் திரைப்படம் 'பாகுபலி-2' என்பது குறிப்பிடத்தக்கது.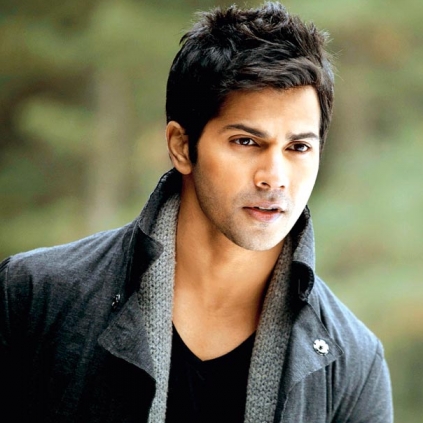 Actor Varun Dhawan has had a few successful outings in Bollywood in the recent years. His latest flick titled October is all set to hit screens on April 13, 2018. Talking to a section of the media, Varun has reportedly stated that he wishes to work in the south Indian film industry with directors Shankar and SS Rajamouli.

Varun Dhawan has reportedly been quoted as saying, "I want to work with Shankar and SS Rajamouli. I have always wanted to debut as a hero in Tamil or Telugu cinema. Ram Charan is a good friend, and told me to learn Telugu. I love watching South Indian cinema, and am influenced by their choices. Films like Arjun Reddy or Mercury, for instance. Let's not even talk about how Malayalam films are the king of content".

*Quote is not spell checked