Speculations are running wild in the media about director SS Rajamouli teaming up with NTR and Ramcharan Teja for his next, following a cosy photo of the three shared on Twitter by the Baahubali director.

It should be noted that Rajamouli's combination with both the top actors have been successful and career-defining for them. NTR Junior has worked with the ace director in three films and Ramcharan, one. After the Baahubali franchise, the expectations on him are huge to produce something magnificent.

The rumour mill has also churned out a story that all three will begin their next together from February 2018. However, there are complications. The schedules of NTR Junior and Ramcharan do not allow them with time for this speculated project in February. The project, if on, will most likely begin later in the year.

Thus, the photo could mean a lot of great things for fans of all three of these artists and cinema audiences everywhere.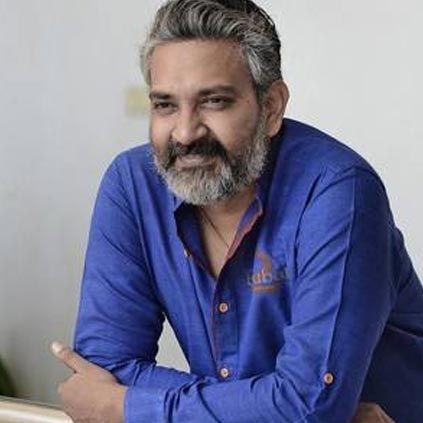 Here are a few short stories that might have missed your attention:

> Baahubali director SS Rajamouli praises Anushka Shetty's Bhaagamathie first look. He says it is 'Terrific.. !!'

> Arun Raj, the music director of Arun Vijay's Thadam, took to his social forum to update about the film's progress, "First ever voice recording of my first tamil movie as a music director! Feeling blessed..Working hard to bring out a good album with good music for all of you!#Thadam #MusicDirector #musicislife #recordingsessions."

> Anirudh's is making his Tollywood debut with PSPK 25. The first single track 'Baitikochi Chuste' has crossed 1 million views in less than 8 hours. 'Rockstar' Anirudh thanks his followers for the response and said it is "a warm welcome into Tollywood 🙏🙏"

*Tweets are not spell-checked