Sridevi's mortal remains, which was all the while being examined by Dubai Public Prosecution, is now handed over to husband Boney Kapoor.

The latest official update is that the clearance has been given, and the body has been released. This news was confirmed by, Consulate General of India, through their tweet, "Update: Dubai Police has handed over the Consulate and the family members letters for the release of the mortal remains of the Indian cinema icon Sridevi Boney Kapoor so that they can proceed for embalming."

The body will now be sent for embalming, after which, we can expect the mortal remains to reach India.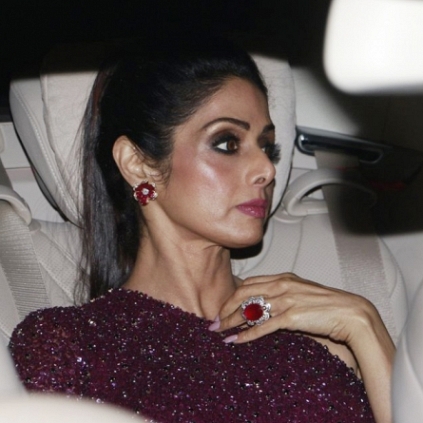 Sridevi's case has officially been closed by the Dubai Public Prosecution, which has approved the release of the mortal remains of the ace actress.

Dubai Government's media division officially confirmed this news, with their tweets, which read, "Dubai Public Prosecution has approved the release of the body of the Indian actress Sridevi to her family following the completion of a comprehensive investigation into the circumstances of her death.

Dubai Public Prosecution stressed that all regular procedures followed in such cases have been completed. As per the forensic report, the death of the Indian actress occurred due to accidental drowning following loss of consciousness. The case has now been closed."

Now that, all formalities are done in Dubai, we can expect Sridevi's mortal remains to reach Mumbai late this evening.

*tweets are not spell-checked