The shocking and sad news that has hit the industry is the demise of legendary actress Sridevi. As per forensic reports, Sridevi's death has been caused due to accidental drowning. However, in an interview with Times Now, Subramanian Swamy who is BJP's National Executive member, has reportedly stated that Sridevi's death is a clear case of murder. Addressing the media, he has said:

"I certainly think Sridevi was murdered. In a foreign country, I am not in a position that I would be if the murder took place in India. In my own country, I would have many sources, many people home that I would be able to access to know the truth like in the Sunanda murder case. The fact is she never touched hard drinks.

Moreover, she had a big fetish for health and fitness. It is very very difficult to die of drowning in a bathtub. It could not have happened unless someone force-fed her with alcohol and prevented her from breathing. I am waiting for the public prosecutor's reinvestigation."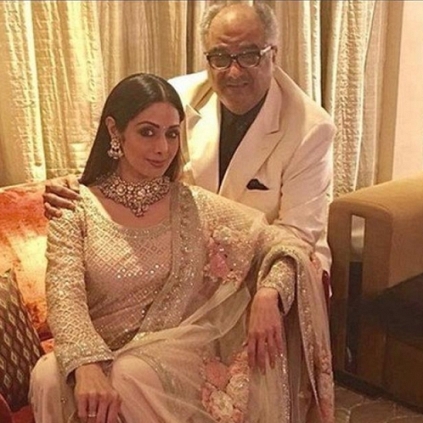 Sridevi's mortal remains, which was all the while being examined by Dubai Public Prosecution, is now handed over to Boney Kapoor.

The latest official update is that the clearance has been given, and the body has been released. This news was confirmed by, Consulate General of India, through their tweet, "Update: Dubai Police has handed over the Consulate and the family members letters for the release of the mortal remains of the Indian cinema icon Sridevi Boney Kapoor so that they can proceed for embalming."

The body will now be sent for embalming, after which, we can expect the mortal remains to reach India.