Simbu praised mimicry artist turned actor Azhar for his debut film as a hero Yenda Thalaiyila Yenna Vekkala. This comedy entertainer got released last week and Simbu who happened to watch the film recently has appreciated Azhar for his efforts.

Check out this video to know what Simbu has to say about Azhar: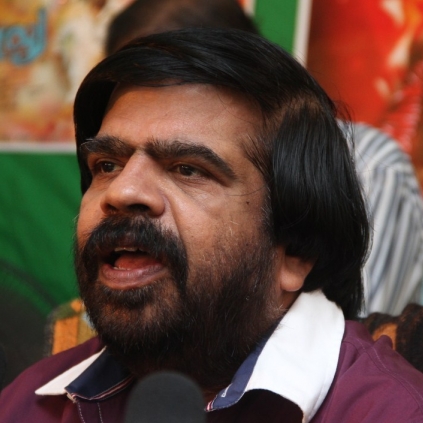 There have been a few allegations on actor Simbu and there has been a talk that movies that he gets into have faced a lot of delays at the production stage. There has also been a talk that a red card might be issued to the actor. Talking about the same to the media, T. Rajendar said:

"I myself will never call Simbu to politics. Isn't the trouble I have seen enough? Why were you born Simbu, why were you born, even before I am able to realise the reason why I am born. I'm myself facing so many problems in Tamil Nadu. Just because you are born as my son, they are now giving you troubles.

They are saying they will issue red (card) to a man who has been acting since his childhood. I dare them to put red, yellow or green (card). Let us see. Simbu's path is different. This is my path. I came into politics in 1984 itself. Youth of today have an emotion. My son is an actor and he gives a voice when there are issues like Jallikattu. He is such a nice man. Let anyone do 'Vambu', we have the 'thembu' (strength). We will have a new formation with new members and a new card to go forward in our new path. Who we are going to unite with is different but we have already decided who not to unite with."