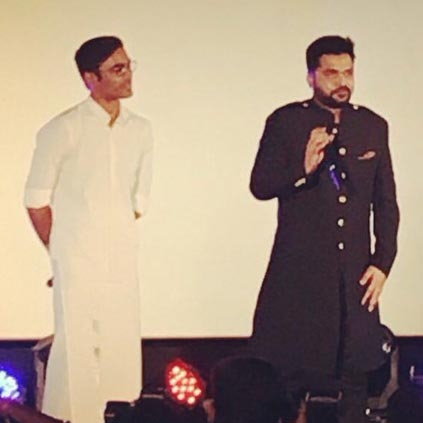 Part 2 speech of Simbu from Sakka Podu Podu Raja audio launch where he talks about his friend Dhanush.

"About my 'yethiri' (rival) Dhanush, that is how people say, I called Dhanush after watching Kadhal Kondean. I watched the first-day first show of the film with Dhanush. That day, I told Dhanush that both of us would become big stars someday with overconfidence. Confidence is something that is very important in life.

You can call me Dhanush's rival or whatever you want but we share a very nice friendship. He has a great affinity towards me and has been very supportive all these years. Dhanush is very down to earth and he keeps making good films without making any fuzz."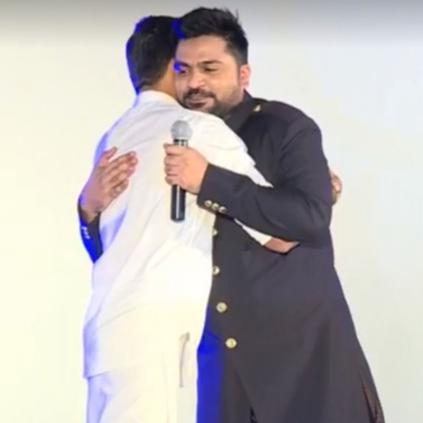 Dhanush's speech from Sakka Podu Podu Raja audio launch:

"What you think, you will become that person someday, all it takes is some effort. Santhanam is a classic example to prove that saying. I could see your hard work in your dance and dialogue delivery. I have worked in two films with Santhanam. While working in Polladhavan, I told Vetri Maaran that Santhanam would become big one day. He used to speak Chennai slag very correctly even during then.

Nextly, about today's hero, Simbu, we both entered the film scene together in 2002. From then, we have been considered as competitors. Both of us have had our own share of victories and failures. It has been 15 years. He is still in the top of the league.

Simbu is born to be a star unlike me who became a hero accidentally. Ashok Rajan master who used to train me to dance 17 years back used to ask me to watch Simbu's dance video to improve my dance. I watched the video and told master how could I dance like him? Even today I don't think I could dance like him. Simbu is an all-rounder, even at 21 years, he took the huge responsibility of directing a film.

Simbu, just like me, your fans don't expect anything from you. But please give 2 films for them every year. That is your duty and hope you will satisfy my wish."