Its been 6 years since the viral hit song 'Why this Kolaveri Di' from 3 released. The song marked the musical debut of Anirudh, who is now one of the most top musicians in the industry.

Dhanush took to Twitter to recollect his memories about the song, and thanking the audience, for making the song, a huge hit. He tweeted, "6 years of kolaveri di. Which marks 6 years of @anirudhofficial as well. Congratulations ani. Much more to come. ( still don't understand why the song is what it is ) but super glad the song happened to us. Thank you all once again for it."

Anirudh replied to this tweet by saying, "Been a wonderful journey bro. Thank you for believing in me more than myself :)"

With this conversation lighting up on Twitter, fans are excited and are puzzled to know if the DnA combo would reunite. In a few more days, we'd know the answer.

*tweets are not spell-checked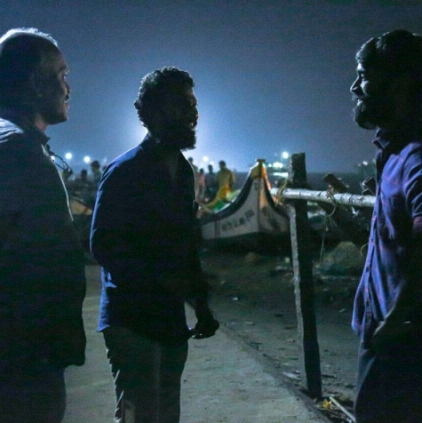 The combo of Dhanush and Vetri Maaran that has given us quality films like Polladhavan, Aadukalam, Kaakka Muttai, and Visaranai share a super rapport. On the occasion of the 10th anniversary of Polladhavan yesterday (November 8), the actor took to Twitter and went on a nostalgic trip. Posting a picture from the shooting spot of their current film, Vada Chennai, he tweeted, "10 years ago dis day polladhavan released.Our journey continues as a team 2 explore nd learn together. From d sets of vadachennai right now.

*tweet is not spell-checked