Kollywood has seen statutory warnings and disclaimers about smoking and drinking, before the start of the movie. Now, Dhadha 87's director Vijay Sri, has made a request to the CBFC board asking to have a statutory warning on rapes, in his film.

We got in touch with the director of the Charu Haasan starrer, who elaborated on this. He said, "People who are involved in rapes and child abuse are punished severely around the world. But in our country, it is so casual. A person who raped an 11-year-old girl is being released from the jail without any big punishments. Our movie, Dha Dha 87 deals about a social message based on this. Charu Haasan sir is playing the role of a person against these rapes and child abuses. So, we thought we would put up a statutory warning against people who indulge in these anti-social activities"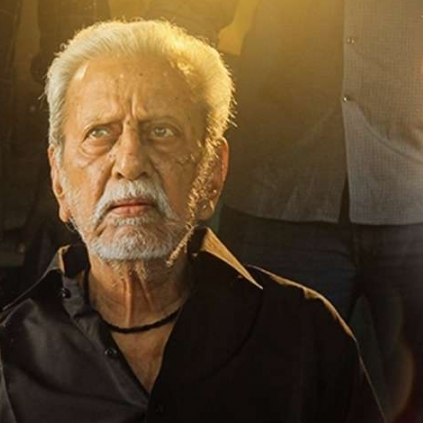 Dha Dha 87 is an upcoming film starring Charuhasan, brother of Ulaga Nayagan Kamal Haasan, playing an octagenarian don in a world similar to that of Kamal Haasan's Sathya.

A single from the movie, titled Aaradi Aandavan was released on November 7, coinciding with Kamal Haasan's birthday. Here is our review of it:

Aaradi Aandavan, composed by Leander Lee Marty, is a fast-paced, rock-style song with heavy electric guitar and drums portions. The song strives to be blood pumping, foot tapping, and head bobbing, and the vocals fit the mood of the song well.

The lyrics penned by Vijay Sri G are racy and menacing, but also speak about unity and fraternity. In the images that run along with the song, Charuhasan blazes the screen in angry poses.

Overall, Aaradi Aandavan is a racy intro track that helps paint a mental picture of what the film will be about.

The song had been marketed with the title 'Aandavan Entry', and its release date on Kamal's birthday had earlier given an expectation about Kamal's political announcement, which however did not happen. The wait continues.
Dha Dha 87 director Vijay Sri requests CBFC to have disclaimer card about rapes
People looking for online information on Dha Dha 87, Vijay Srig will find this news story useful.