Today (November 12), saw the grand audio launch event of Resul Pookutty's acting debut film titled 'Oru Kadhai Sollatuma' aka 'The Sound Story' directed by Prasad Prabhakar.
Speaking at the event, Shankar said,"Thrissur's Pooram festival is supposed to be a very grand and authentic festival that features over 10 lakh people. I have seen pictures of it and when Resul Pookutty explained about it, I felt I could use something of that sort in my film. In fact, in my Anniyan, the Thiruvizha (Thiruvaiyaru) scene would be very authentic and I loved working on that Thyagaraja Keerthana scene. But the biggest news is that Resul has recorded the Thrissur festival live and I am so happy for this documentary-based fiction genre film. I have seen the way Resul works and it is so live. He generates the originality beautifully and I wish him and the team, best of luck for this film."
AR Rahman, on his part, said, "I still remember some years ago, we were biting our nails to know who would win the Oscar. Resul Pookutty is reinventing himself so much and I am so happy for him. I wish him the best of luck for this and his forthcoming ventures."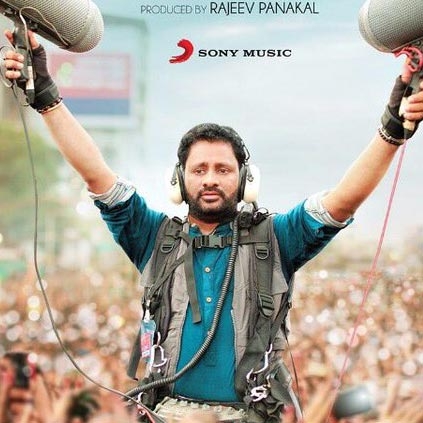 As reported earlier Oscar-winning sound designer Resul Pookutty would be making his acting debut with Oru Kadhai Sollattumaa. Directed by Prasad Prabhakaran, OKS will have Resul Pookutty playing a sound designer in the film who wishes to record the sounds in Thrissur Pooram festival.

Rahulraj takes care of the music department while Vairamuthu has penned the lyrics. The audio launch event of this film would be held on November 12 in Chennai. AR Rahman and Shankar would be attending the function.

Resul confirmed the same via Twitter, "Happy2 let you know that my maiden venture's Music release will be done by my big bro @arrahman in the august presence of @shankarshanmugh."

*Tweet is not spell-checked