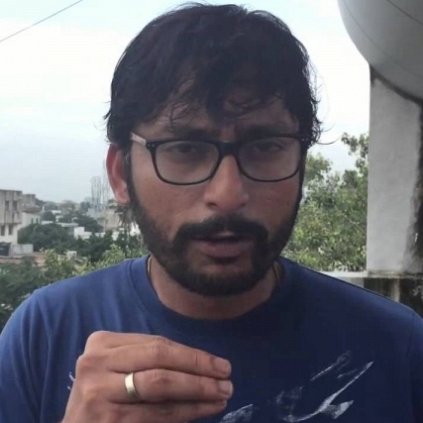 RJ Balaji, took to his official Facebook page last night, to share his emotional childhood/teenage incident that he encountered with his grandfather, which has indeed thrown a subtle message to this generation's youngsters.

Balaji posted, "I miss my thatha. When I was a child, I use to steal money frm his shirt pocket.. for a long time I was not caught.. I use to feel that he was so dumb that He never found me stealing d money. Years passed and when I got my first salary, I went up to him, gave him 1700Rs saying that this is the approximate amount that I have stolen frm his pocket. He told me, 'u still owe me 650Rs'. He always knew what I did, but never expressed that to me for years.

I cried,cried and cried for the whole day. I told myself that day, I will never take someone's pure love as their weakness to commit mistakes and get away with that. May b I wld av made mistakes even after that, but I always choose to correct myself, regret, apologise and not repeat it again. Thank you Thatha, for all that Am today."

*post is not spell-checked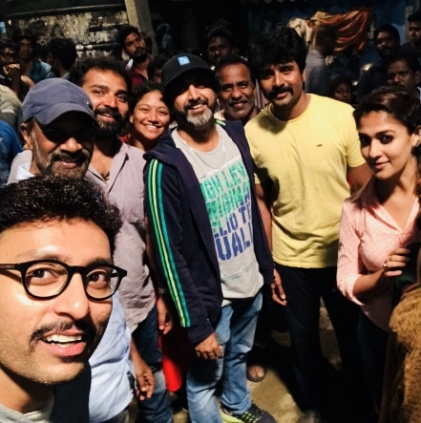 Sivakarthikeyan starrer Velaikkaran is releasing tomorrow worldwide amidst high expectations, and the film has an ensemble star cast that includes Nayanthara, Fahadh Faasil, Sneha, Prakash Raj, RJ Balaji, Robo Shankar, Sathish, and others.

RJ Balaji, ahead of the film's release took to Twitter to share his experience about the film, and requested people to catch the film in theatres. He tweeted, "#Velaikkaran is a film with strong content.Shear hardwork of Mohan Raja, RD Raja & their teams,earnest performance of Siva,Fahath & Nayan and ever dependable Aniruth have made this film into a wholesome entertainer. You'll definitely like this film for what it conveys."

*tweet is not spell-checked