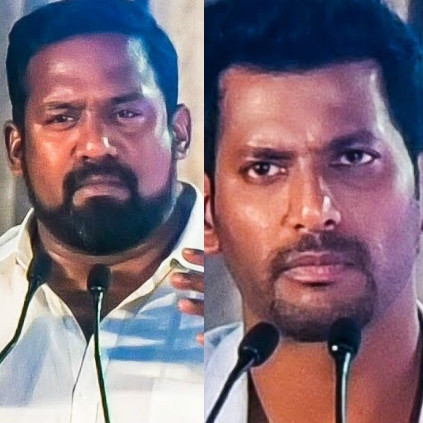 The teaser launch function of Vishal's Irumbuthirai happened yesterday night (December 27), which was attended by the cast and crew of the film. During the event, Robo Shankar, shared his experience of working in the film.

He said, "I thank director Mithran and Vishal sir for giving me the opportunity to be a part of this film. I will be the most happiest person after 6 pm daily, after the pack up. If you ask Samantha and Vishal, they'd imitate me perfectly.

There'd be a very serious intense scene to shoot and we would be preparing to get into that mood. Vishal sir would separately come to me and ask me to watch how well he performs. After the take gets over, he'd come again and act that scene in the most comical and humourous way, which would be so fun. That will mentally disturb me and change my serious mood, and when we go for a retake, or second, third takes, when the same scene is performed, I'd laugh out, or spoil the scene.

Like that, we've gone up to some 78 takes for a scene. At times, Vishal sir has blasted at me and has asked me to leave. It was a memorable experience to work in the film, and I am sure that the film will turn out to be a big success."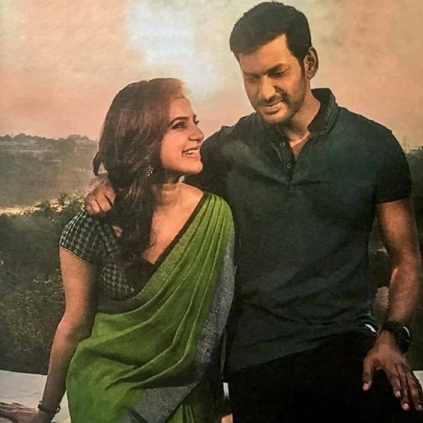 Actors Vishal, Arjun and Samantha's much-awaited film is Irumbu Thirai directed by PS Mithran. The great news is that the team has wrapped up the shoot of Irumbu Thirai today (December 28, 2017).

The entire team is said to have celebrated this occasion and post-production work is said to be happening at a good pace with the audio launch planned soon. Pictures of the team have surfaced on social media. Stay tuned.