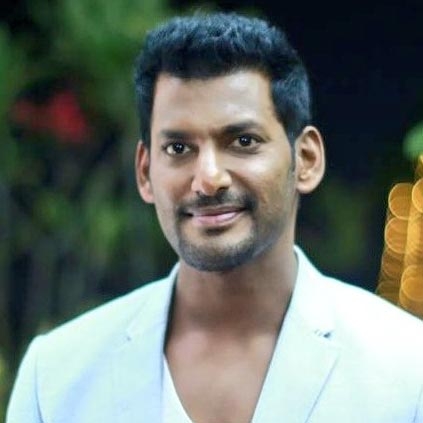 Vishal's speech at Irumbu Thirai teaser launch:

'Irumbu Thirai was actually planned for an April 14, 2017 release but due to my Producers Council commitments, we had to push the film's release date.

PS Mithran would have been one of the happy ones to know that I could not contest in RK Nagar elections. Out of the many people who wanted my RK Nagar nomination cancelled, Mithran was one. He badly wanted me to not contest in the election as it would have delayed the film's shoot even further. I could have released Irumbu Thirai for April 2017 but I wanted to help this industry which was suffering and that is why I had to delay this project.

When Mithran narrated me the script, I felt this would be the right film to do after Thupparivaalan. Irumbu Thrai is going to be a very important film in my career. The audio launch of the film will take place in Malaysia on January 6. Speaking about Samantha, rather calling her a beautiful girl, I will say she is a lovely person. The love track in the film is a major plus.

Robo Shankar would often imitate Arjun and Kala master in the sets which acted as a stress buster to me. It has been a fantastic journey. More than the positives from modern technology, we wanted to show the negative side of it through this film. The last 20 minutes of the film will be fabulous. I am not going to say anything more about the film than this.' signs off Vishal.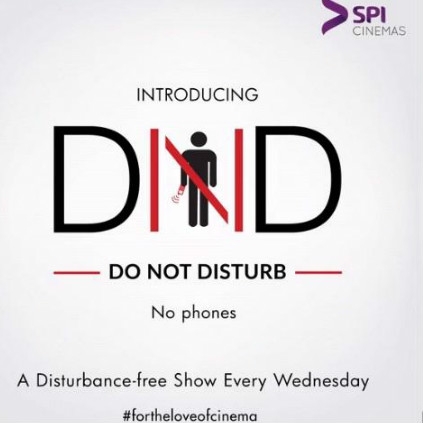 The DND (Do-not-disturb) shows, initiated by Sathyam Cinemas, was launched last Wednesday, and the first film to be premiered in the DND show was Kingsman: The Golden Circles.

Now, for this weekend, SPI Cinemas have scheduled a Tamil film. Vishal starrer Thupparivaalan, directed by Mysskin would be the first ever Tamil film to be screened in the DND show. Watching an intense crime thriller like Thupparivaalan in this specially designed show would be a unique experience for the film buffs.

They are also expanding the DND show with one more film this time, along with Thupparivaalan, and it would be Newton, India's official entry to the Oscars. While Thupparivaalan will be screened in Seasons screen in Sathyam, Newton would be in Blush screen in Escape.