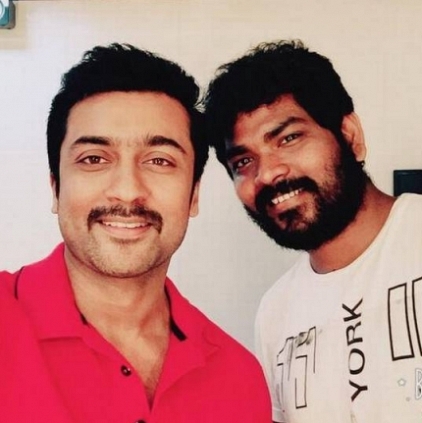 Suriya's Thaanaa Serndha Koottam, which is targetting for a 2018 Pongal release, is highly awaited by the fans, not only in Tamil Nadu but also in other states.

The Kerala theatrical rights of this Vignesh Shivn directorial has now been acquired by Amour Films, for a whopping price. The official announcement regarding the same was made by Studio Green, a few minutes ago. It should be noted that the TN rights of the film is with Bharathan Films.

Meanwhile, director Vignesh Shivn has officially asked the fans to follow Anirudh's handle for the next few hours, as he is expected to make an announcement about TSK's audio. Vignesh tweeted, "Keep watching @anirudhofficial 's space ! He's gonna announce something that u guys will like :) @Suriya_offl #TSKAudio #AnbaanaFans"

*tweet is not spell-checked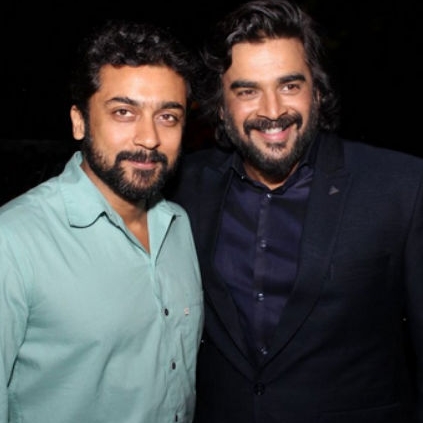 Actor Madhavan has gone on to share his graduation yearbook from Canada which has his picture and his ambition that he wrote out 28 years ago. Astonishingly, he has stated that his ambition was to become a rich and famous actor and also be a jack of all trades and a master of some. After 28 years, he looks back to this and it is amazing to realise that the actor's dreams have come true.

Madhavan's post read, "Just saw my Graduation yearbook from Canada. A little blown by what I wrote for Ambition (AMB) 28 years ago.. the Universe conspires..ha ha ha".

To this, actor Suriya has responded with, "So true bro the Universe conspires!!". To this Madhavan has replied with, "I know... thanksss Bro... missing you and the family this new year ... 2017 was unforgettable in a great way and it started auspiciously with you and Jo". Truly a memorable moment for the Irudhi Suttru actor.
*Twitter post is not spell checked