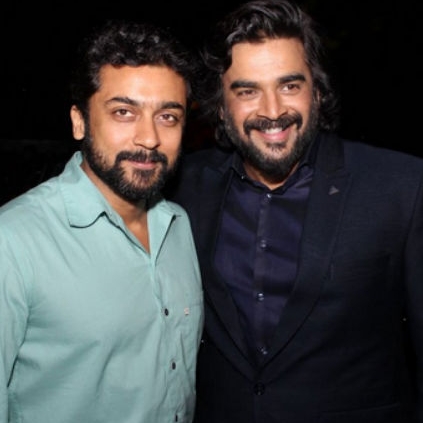 Actor Madhavan has gone on to share his graduation yearbook from Canada which has his picture and his ambition that he wrote out 28 years ago. Astonishingly, he has stated that his ambition was to become a rich and famous actor and also be a jack of all trades and a master of some. After 28 years, he looks back to this and it is amazing to realise that the actor's dreams have come true.

Madhavan's post read, "Just saw my Graduation yearbook from Canada. A little blown by what I wrote for Ambition (AMB) 28 years ago.. the Universe conspires..ha ha ha".

To this, actor Suriya has responded with, "So true bro the Universe conspires!!". To this Madhavan has replied with, "I know... thanksss Bro... missing you and the family this new year ... 2017 was unforgettable in a great way and it started auspiciously with you and Jo". Truly a memorable moment for the Irudhi Suttru actor.
*Twitter post is not spell checked
Madhavan's speech at Vikram Vedha's 100th-day ceremony:

"I was very confident about Vikram Vedha. Even during the audio launch, I told everyone that I would talk about the film only during the 100th-day function. I feel YNot is one production house, which does progressive movies for the next generation.

I wish the team all the best. Without a doubt directors, Pushkar and Gayathri are the main reason for the success of Vikram Vedha. They used a lot of my suggestions, which was helpful for the success of the film, and they ignored a lot of my opinions too, which helped the movie even more. I need to thank everyone who has worked on this project. If the audience like a film, they will own it, Vikram Vedha is a classic example of that."