Producer Ravindar Chandrasekaran is a happy man as he is producing the ambitious project being directed by Mysskin starring Shanthnu Bhagyaraj. After Mysskin's film, he has now gone on to grab the worldwide rights of talented youngster Raaghav Ranganathan's upcoming film titled Ticket. Libra Productions' Ravindar took to his social media and posted:

"Libra productions Title no : 6 TICKET

We are happy to announced that we grab entire worldwide rights of movie " Ticket ".

The movie gonna hit this summer and audio launch in month of may.
The best experience and interesting screenplay is going to entertain you all. Actor, Director and my brother Raaghav Ranganathan who come back never like before. I am glad, proud and ready to release the " A " centric audience movie with all dimension of different experience entertainment.

Music Director : Navaneeth vital weapon for movie.
Cinematographer: Rajabattachary visual at his best to create a glmise and colourful.
Casting : Karthik Kumar Lakshmi Priyaa Chandramouli balaji venugopal etc.. made the movie to next level with their regular home pitch delivery on the said content.
This movie new-trailer , songs promo , promotional song all will be displayed for ur best expectation.
People wholovewatchingnon comercial frantic style movie. Dont miss it..
Libra : never think to take the best quality challenging movies.
Apart my 4th Tv artist movie as Hero . So Proud working with Tv artist".

*Social media post is not spell checked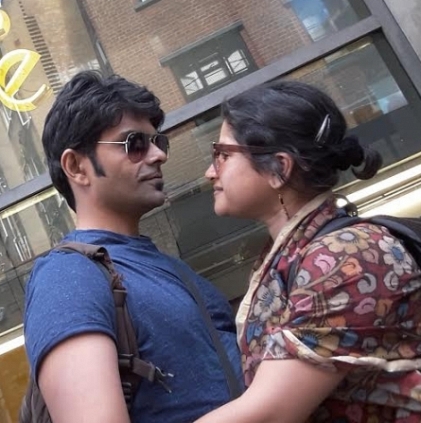 Ticket is an upcoming film written and directed by Raaghav, popular film and television personality and is produced by his wife Preetha Raaghav. Ticket marks Raaghav's directorial debut and it was recently premiered at the prestigious London Indian Film Festival 2017, and received a great response there.

The movie was appreciated a lot for taking a non-judgemental pro-LGBT stance. It takes some stereotypical gay jokes and turns it on its head.

We wish the film the best!
Ravindar Chandrasekaran to release Raaghavn Ranganathan's Ticket
People looking for online information on Raaghav Ranganathan, Ravindar Chandrasekaran, Ticket will find this news story useful.