Actress Raai Laxmi's recent release is the Bollywood film Julie 2, a thriller directed by Deepak Shivdasani. Upon release, the movie has received mixed reviews. Talking to the media about box-office collections and critical acclaim, Raai Laxmi reportedly said:

"I don't have much knowledge about box office numbers but single screen audiences are loving the film. Earlier, people thought that it was an erotic film so people were embarrassed to watch the film with their families, but after watching the film they know that it's not an erotic film. There are mixed reports for the film but I feel it is okay because it is not my first and the last film. At the end of the day, more than critical acclaim, box office collections matters to me."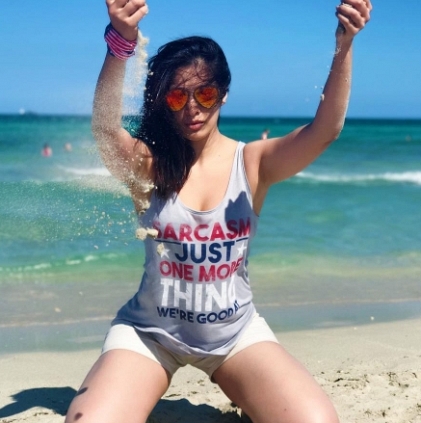 Padmavati is falling into all sorts of controversies, which has indeed made the makers to postpone the film's release date. Recently, a dead body was seen hanging at Nahargarh Fort in Jaipur, with a threat note, which said, "We don't burn effigies, we kill.", in regard to this Padmavati controversy. The film has been receiving strong opposition from the Northern states of the country, especially in Gujarat and surrounding areas.

Julie 2 actress Raai Laxmi, who got furious after seeing this news, shared a message on Twitter. She tweeted, "Wat the hell ! Is this wat we r encouraging in our country !? Shame ! Who is responsible for this ? So much freedom to openly threaten ? sick !!! #Padmavati #padmavatiControversy"

*tweet is not spell-checked