Priyanka Chopra, on the wee hours of Sunday morning, expressed her apologies to all the Indians, who were hurt by the recent episode of her Hollywood series, Quantico.

The episode, titled 'The Blood of Romeo', from Quantico, reportedly showcased 'Indian nationalists' planning to carry out a terrorist attack in Manhattan and frame Pakistan for it days before a summit on Kashmir. This received a backlash from the Indians, and created a controversy. Indian fans of the show expressed their disappointment over this episode. Following all these issues, PC decided to register her apologies through her tweet.

She said, "I'm extremely saddened and sorry that some sentiments have been hurt by a recent episode of Quantico. That was not and would never be my intention. I sincerely apologise. I'm a proud Indian and that will never change."

Similarly, the makers have also apparently expressed their apologies on this controversy for hurting the Indian sentiments.

*tweet is not spell-checked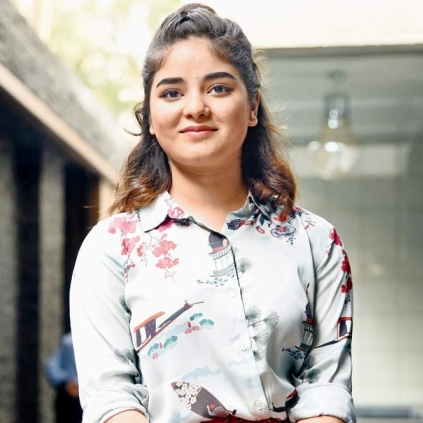 While Priyanka Chopra has been busy establishing herself in Hollywood, she is soon to be spending a lot more of her time meeting the demands of her fans in India. She is now ready to spin back to Bollywood for a while and is soon expected to venture into many films.

The latest buzzing update is from her upcoming role in Shonali Bose's next. The film is a recreation of Aisha Chaudhary's life story, a motivational speaker who was diagnosed with pulmonary fibrosis at the age of 13. Priyanka is sharing screen space with Abhishek Bachchan for the second time after 'Dostana'. This for sure has created a wide sensation among the fans recently.

The biggest mystery till last few days remained who will portray the crucial role of Aisha Chaudhary. While this was kept as a suspense for the last few days, there has been a word about Zaira Wasim who played as Amir Khan's daughter in Dangal is to play the role of Aisha Chaudhary. Priyanka Chopra and Abhishek Bachchan are said to play the role of Aisha's parents in the film.

Director Shonali is juggling with the pre-production work and casting for the film which is expected to go on floors by mid of this year in Mumbai.

With an inspiring story coming ahead along with a sensational pair on the screen can sure be a big break.