The audio launch of Enthiran 2 alias 2.0 is all set to kick-start in Dubai in a few minutes from now. The songs will be unveiled towards the end of the event.

Premgi Amaran who supposedly listened to the song of 2 Point 0 took to his Twitter space to praise AR Rahman and his music.

"2.0 mind blowing songs and new style sounds 🕴 @arrahman 🙏"

Stay tuned for Behindwoods music review of 2.0!!! Coming soon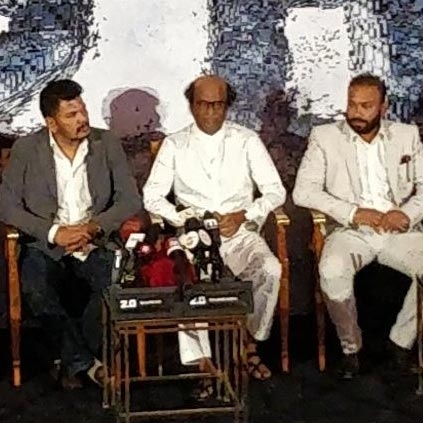 Rajinikanth's speech at 2.0 press meet:

"I should be thankful to director Shankar sir and producer Subashkaran to cast me in this prestigious picture. It is really going to be India's prestigious picture. After the release of the film, definitely, people not only in India but overseas also will appreciate it 100%. I have the confidence."

Later when a reporter asked Rajini why he is simple and why people don't see the real Rajinikanth on screen, he replied saying, "See if they show Rajinikanth as Rajinikanth on screen, no one likes it. And in off-screen, nobody pays me to act in real life. That's why I am this simple."